| USA | Sleaze-Hardrock | 71mb | 256kbps |
---
In Your Face
is the second album by the band
Kingdom Come
.
In an interview, the band's members talk about the title of the album, saying that when you first look at the LP, you read "Kingdom Come", than, as you move your eyes downwards, you read "In your face". They laugh and say: "Kingdom come ... in your face, get it?", making an obscene joke of it. (come - cum)
---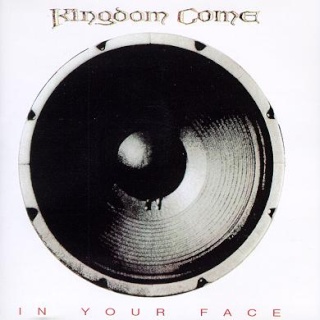 Tracklist
01 "Do You Like It"
02 "Who Do You Love"
03 "The Wind"
04 "Gotta Go (Can't Wage a War)"
05 "Highway 6"
06 "Perfect 'O'"
07 "Just Like a Wild Rose"
08 "Overrated"
09 "Mean Dirty Joe"
10 "Stargazer"
LINK
http://glamnsleaze.forumsmusic.com/80-s-hair-sleaze-glam-aor-f8/kingdom-come-in-your-face-1989-t201.htm#236
Most Viewed Of Last Week:

The Most Viewed Ever: