| USA | Class Metal | 85mb | 256kbps |
---
Lightning Strikes Again
is the tenth studio album by
heavy metal
band
Dokken
, following up the
Hell to Pay
album. It was originally scheduled for release on October 24, 2007 in Japan and October 29th worldwide, but was postponed until 2008. The album was eventually released May 13th in the US. The album had a strong debut at #133 on the Billboard Top 200, the band's best chart performance since 1995. It was also met by some of the best reviews since the band's classic era in the 1980s.
---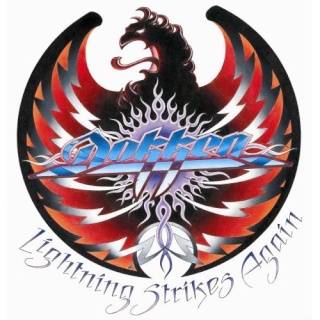 Tracklist
1. "Standing on the Outside"
2. "Give Me a Reason"
3. "Heart to Stone"
4. "Disease"
5. "How I Miss Your Smile"
6. "Oasis"
7. "Point of No Return"
8. "I Remember"
9. "Judgement Day"
10. "It Means"
11. "Release Me"
12. "This Fire"
LINK
http://glamnsleaze.forumsmusic.com/80-s-hair-sleaze-glam-aor-f8/dokken-lightning-strikes-again-2008-t164.htm#197
Most Viewed Of Last Week:

The Most Viewed Ever: