| USA | Sleaze Glam Metal | 84mb | 320kbps |
---
Kevin Allen - Drums and backing vocals
Dewain Cook - Bass and backing vocals
Eddie Jacobs - Lead vocals
Todd Moore - Lead guitar and backing vocals
Other members that have passed through:
John Chase - Lead guitarist from Rhode Island 1986 moved to Los Angels
and was in Rattle Snake Shake.
Rob Brooks - Lead guitarist and backing vocals from West Virginia.
Replaced Todd Moore 1989 to 1990.
Jay Hale - Lead and rhythm guitarist from West Virginia. Joined a year
after Rob brooks in 1990.
NAWTY ROXX split up in November 1990. Eddie Jacobs started another band
called TYCOON which lasted 3 years then went solo. Kevin and Dewain
moved back to Ridgecrest. Rob and Jay still live in Los Angeles where
abouts unknown.
---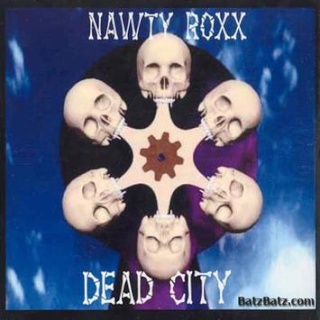 Tracklist
1. Intro
2. Dead City
3. Not Alone
4. Live Or Die (In Hollywood)
5. No More Mr. Nice Guy
6. Enough Is Enough
7. Nitty Gritty
8. Crazy For Love
9. Too Late
LINK
Nawty Roxx - Dead City (1987)
Most Viewed Of Last Week:

The Most Viewed Ever: