| Canada | Heavy Glam | 42mb | 192kbps |
---
AnA Black was a hair metal band with a glam image that was formed in 1983 in Canada. In 1985 they recorded their first demo called "Love Kills". Later they released their only full length album in 1987 called "She's A Tease". After "She's A Tease" was released, they had recorded a few more demos between 1988-1991, and later disbanded in 1996.
Mick Scott - Vocals
Jesse James - Guitar
Day V Kraze - Guitar
Ricky Twist - Bass
Dizzy Bitch - Drums
---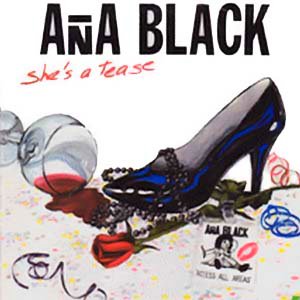 Tracklist
1. Anattack
2. Are You Ready ?
3. She's A Tease
4. We Don't Knock
5. Does Your Mother Know
6. Fight
7. Guilty Of Innocence
8. Hell To Pay
9. After The Rain
LINK
http://glamnsleaze.forumsmusic.com/80-s-hair-sleaze-glam-aor-f8/ana-black-she-s-a-tease-1987-t40.htm
Most Viewed Of Last Week:

The Most Viewed Ever: