| USA | AOR | 65mb | 192kbps |
---
In the Beginning
is the sixth studio album, and ninth album in total, by
Angel
released in 2000 with original vocalists
Frank Dimino
and original drummer
Barry Brandt
and featuring guitarists Richard Marcello, Brad Winikor, and bassist Leo Borrero. Original guitarist Punky Meadows and bass player Felix Robinson (played with Angel 1978-1981) makes guest appearances on a few tracks.
---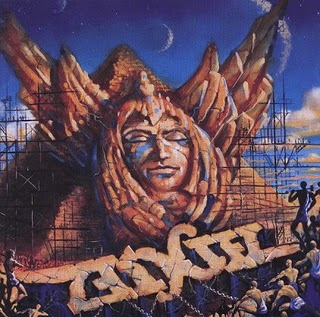 Tracklist
01 "The Crow"
02 "The Rain Song"
03 "Hero"
04 "So I'll Say Goodbye"
05 "Long Gone"
06 "In the Wake of the Storm (The Millennium Y2K)"
07 "Set Me Free"
08 "The Greatest Love of All"
09 "Shangra La"
10 "Trapped In Paradise"
LINK
Angel - In The Beginning (1999)
Most Viewed Of Last Week:

The Most Viewed Ever: