| Sweden | HardGlam | 50mb | 256kbps |
---
The story of
SHAME 18
starts in the middle of 2007, but it started happening stuff at the beginning of 2009 when Chris, Ricky & Adam reunited after a long break due to all sorts of things. They started writing lots of new songs but had difficulties to find a singer, but after a while Ricky & Adam wanted to test Chris on vocals and that worked perfectly, Chris were now the band's singer/guitarist, Ricky on drums & Adam on bass.
They recorded the demo "

Dead eyes are forever gone

" in Staffanstorp March 13-14th 2010 with
Martin Sweet
and Calle Fäldt as producers.
In may, the band found a second guitarist, Simon,
and he fits into the band!
Chris

- lead vocals & guitars

Adam

- bas & Backing vocals

Ricky

- drums
---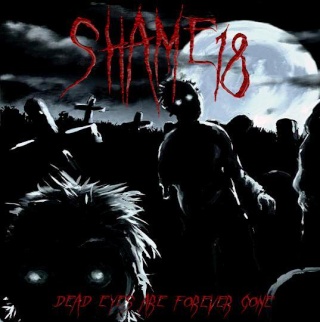 Trackilist
01 - Never Sleep Again
02 - Deadly Addiction
03 - The Devil In Me
04 - Die Dear Bride
05 - Shame 18 Video Samples
LINK
Shame 18 - Dead Eyes Are Forever Gone (Demo 2010)
Most Viewed Of Last Week:

The Most Viewed Ever: