| USA | Hard Rock | 64mb | 192kbps |
---
Thickskin
is the fourth full-length studio album released by
Skid Row
, and first to feature
Sebastian Bach
replacement
Johnny Solinger
and both first and last to feature drummer
Phil Varone
. The album alienated most fans due to the absence of original vocalist Sebastian Bach, with many Skid Row fans believing a reuniting of Skid Row without Bach was not really Skid Row. "Ghost" was made a music video and filmed in Miami, Florida.
---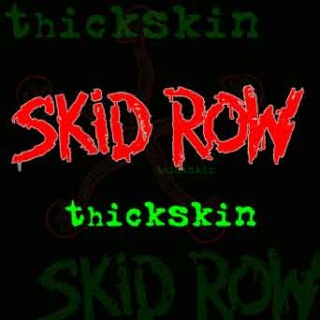 Tracklist
1. "New Generation"
2. "Ghost"
3. "Swallow Me (The Real You)"
4. "Born a Beggar"
5. "Thick Is The Skin"
6. "See You Around"
7. "Mouth of Voodoo"
8. "One Light"
9. "I Remember You Two"
10. "Lamb"
11. "Down from Underground"
12. "Hittin' a Wall"
LINK
Skid Row - Thickskin (2003)
Most Viewed Of Last Week:

The Most Viewed Ever: