| USA | Class Metal | 47mb | 128kbps |
---
Shadowlife
is the sixth studio album by
heavy metal
band
Dokken
, released in 1997. It marks a change in the band's musical style, moving towards alternative rock. However, critics and fans alike are not pleased with the change, and dismiss the album as one of Dokken's weakest.
---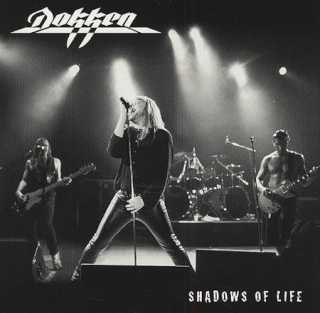 Tracklist
1. "Puppet On A String"
2. "Cracks In The Ground"
3. "Sky Beneath My Feet"
4. "Until I Know"
5. "Hello"
6. "Convenience Store Messiah"
7. "I Feel"
8. "Here I Stand"
9. "Hard To Believe"
10. "Sweet Life"
11. "Bitter Regret"
12. "I Don't Mind"
13. "Until I Know
LINK
http://glamnsleaze.forumsmusic.com/80-s-hair-sleaze-glam-aor-f8/dokken-shadowlife-1997-t160.htm#193
Most Viewed Of Last Week:

The Most Viewed Ever: