| USA | Glam-HardRock | 110mb | 320kbsp |
---
Blues-based,
Led Zeppelin
inspired metal that should have made Tora Tora a household name, but sadly didn't. One of the best-unknown bands in
the hard rock
genre, but lack of label support killed any chance the band had for massive success.
Formed in
Memphis
,
Tennessee
, by Anthony Corder (vocals), Keith Douglas (guitar), Patrick Francis (drums) and John Patterson (drums).
---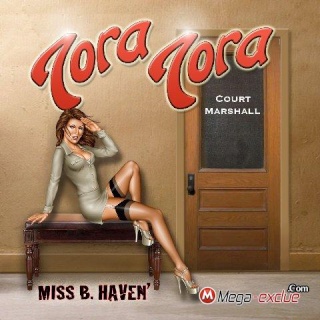 Tracklist
01 Take It As You Like It
02 Ain't Nothin' to It
03 b-song
04 Bite the Bullet
05 Ride the Wind
06 Can You Take My Blues Away
07 Mary Wants Some
08 Time to Let You Go
09 Serious
10 Bad Attitude
11 Who Am I to Blame
12 Love and War
13 Down On You
LINK
Tora Tora - Miss B. Haven (2010)
Most Viewed Of Last Week:

The Most Viewed Ever: